Pup Rocking Bed Chair: The Perfect View for a Loving Puppy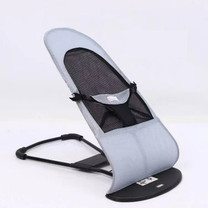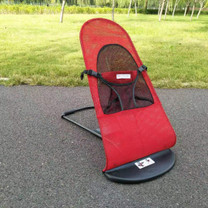 The latest folding model, simple and easy to install
This model is a folding model, tailor-made for overseas users! ! !
Note: This product is only suitable for small and medium sized dogs, maximum acceptable weight of about 20kg (44Ib) of

product description

Do you want to add a newly designed pet bed to improve the sleep quality of your dog and cat and improve the mood between you?

This is a new design of multifunctional pet rocking chair/bed. Your dog and cat can play on it or get a good night's sleep.

This is the best gift for pets, he will love you more.

Advantages: ❤

Playable: Dogs like to play with shakers.

❤Safe and stable: non-slip design, seat belt widened and thickened V-shaped bracket to ensure the stability of the rocking chair. Goodbye, worried about the danger of the bed suddenly falling over.

❤: There is no noise when shaking, no need to plug in the power, and it will not interfere with the pet's sleep.

❤Portable Desi logo: The pet shaker is easy to carry.

❤Safety: No need to plug in the power supply,

❤Full match: It can match any decoration style. It is not only practical, but also high in appearance.

❤Removable and washable: The cloth is stain resistant and can be washed directly with water. long-term use

Instructions for use:

Some customers report that their pets are unwilling to go up, which requires the patience and guidance of the owner

When my dog lay on it for the first time, I hugged it and put it on this chair. Then I was next to it, shaking the chair gently until it fell asleep

Give the dog enough sense of security

Slowly adapt, I will crawl on my own after two or three times

In addition, food guidance is also a good choice
If you're not fully satisfied, please fill in our
contact us form
and we'll quickly work to correct the problem.