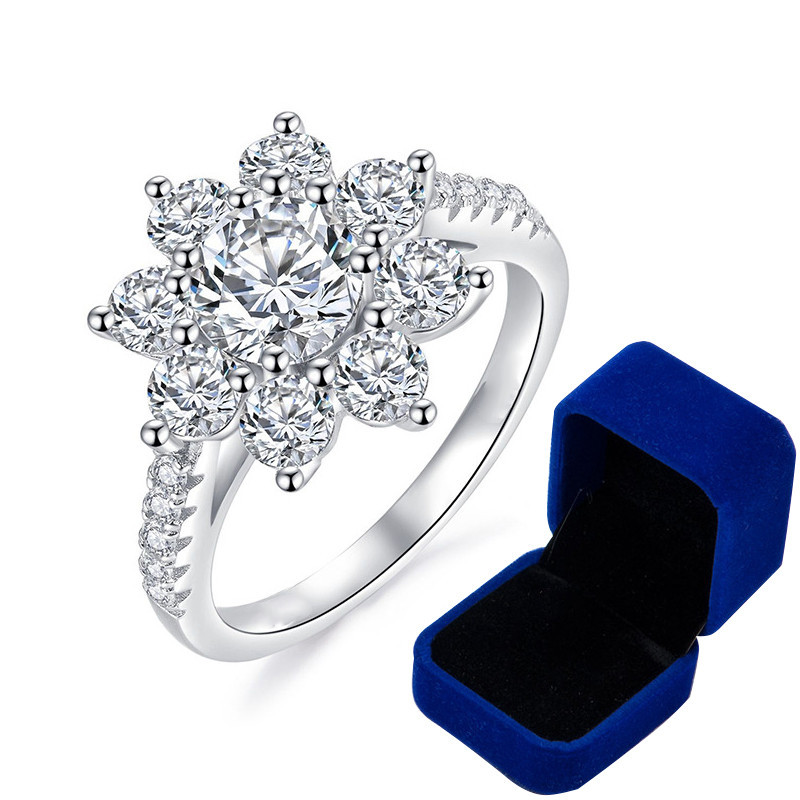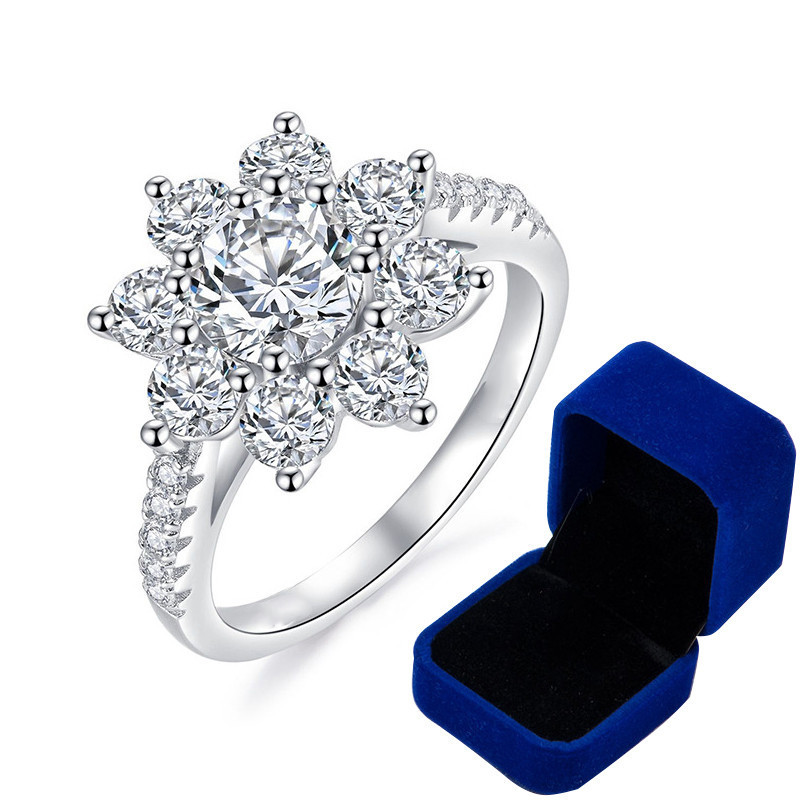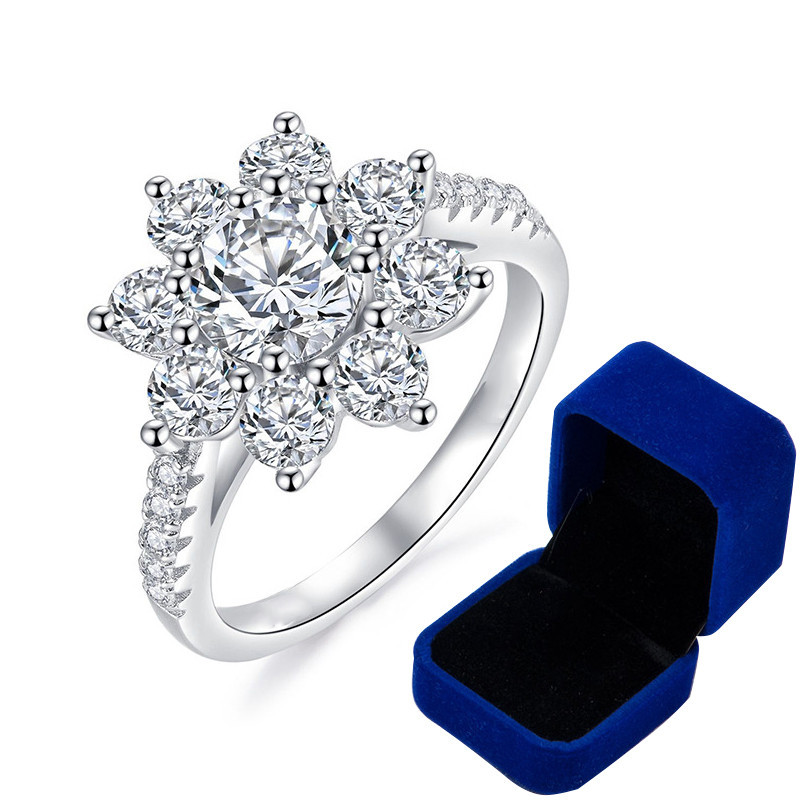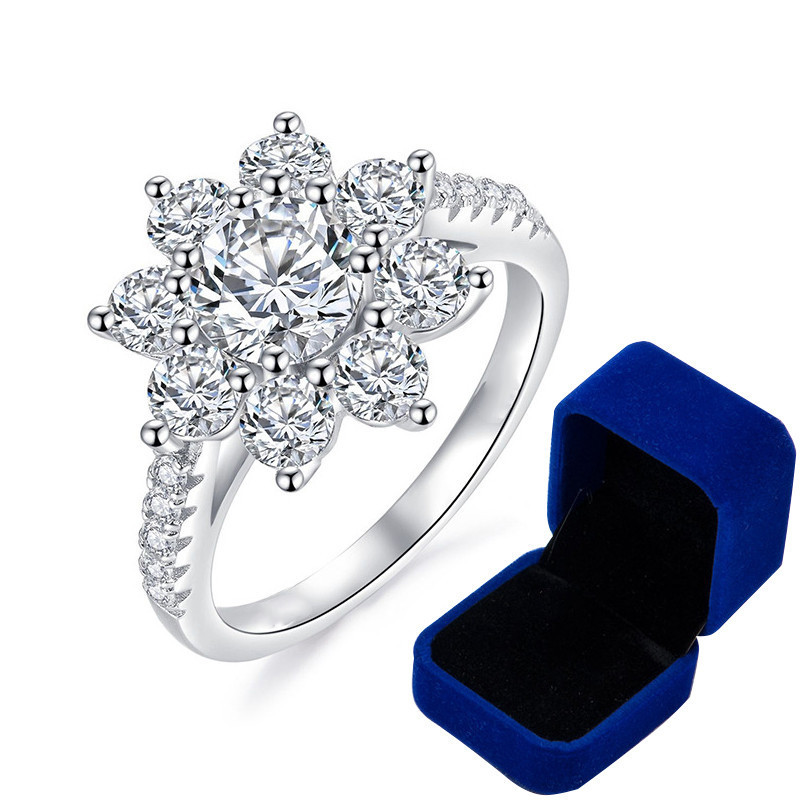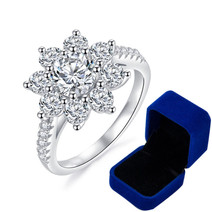 Get engagement ring of your dreams with real Moissanite!
Moissanite Luxury Sun Flower Ring 2.0 Carat Diamond Lotus Ring Women's Fancy Wedding Rings Sterling Silver Jewelry Include Box
Material : 100% 925 Sterling Silver + Moissanite
Main Stone :Moissanite Diamond 2ct

1 carat Moissanite size : 6mm
2 carat Moissanite size : 8mm

Color :D color
Clarity : VVS1
Cut :Excellent

Free Gra certification include : Yes

Package : ring box
SHINE BRIGHT LIKE DIAMONDS
VVS moissanite stones go through half of the wedding band for women.The stones shine as real diamonds. And real moissanite can pass diamond test like the diamond .
EVERY STONE HAS A UNIQUE GRA CERTIFICATE CODE
Tips: Single stone less than 0.3 carat, no gra certificate
HIGH CLASS BUT AFFORDABLE MATRIAL
Sterling silver then plated with platinum to ensure a lasting finish.Proper maintainance help keep the sterling silver jewlery in good condition.
Include box
This ring include ring box , size 5.5*4.5*4.3 cm
Moissanite VS Diamond
The crystalline structure is held together with strong covalent bonding similar to diamonds, that allows moissanite to withstand high pressures up to 52.1 gigapascals.Colors vary widely and are graded from D to K range on the diamond color grading scale.
If you're not fully satisfied, please fill in our
contact us form
and we'll quickly work to correct the problem.